10 Unforgettable Attractions You Have to See if You're Headed to Australia
---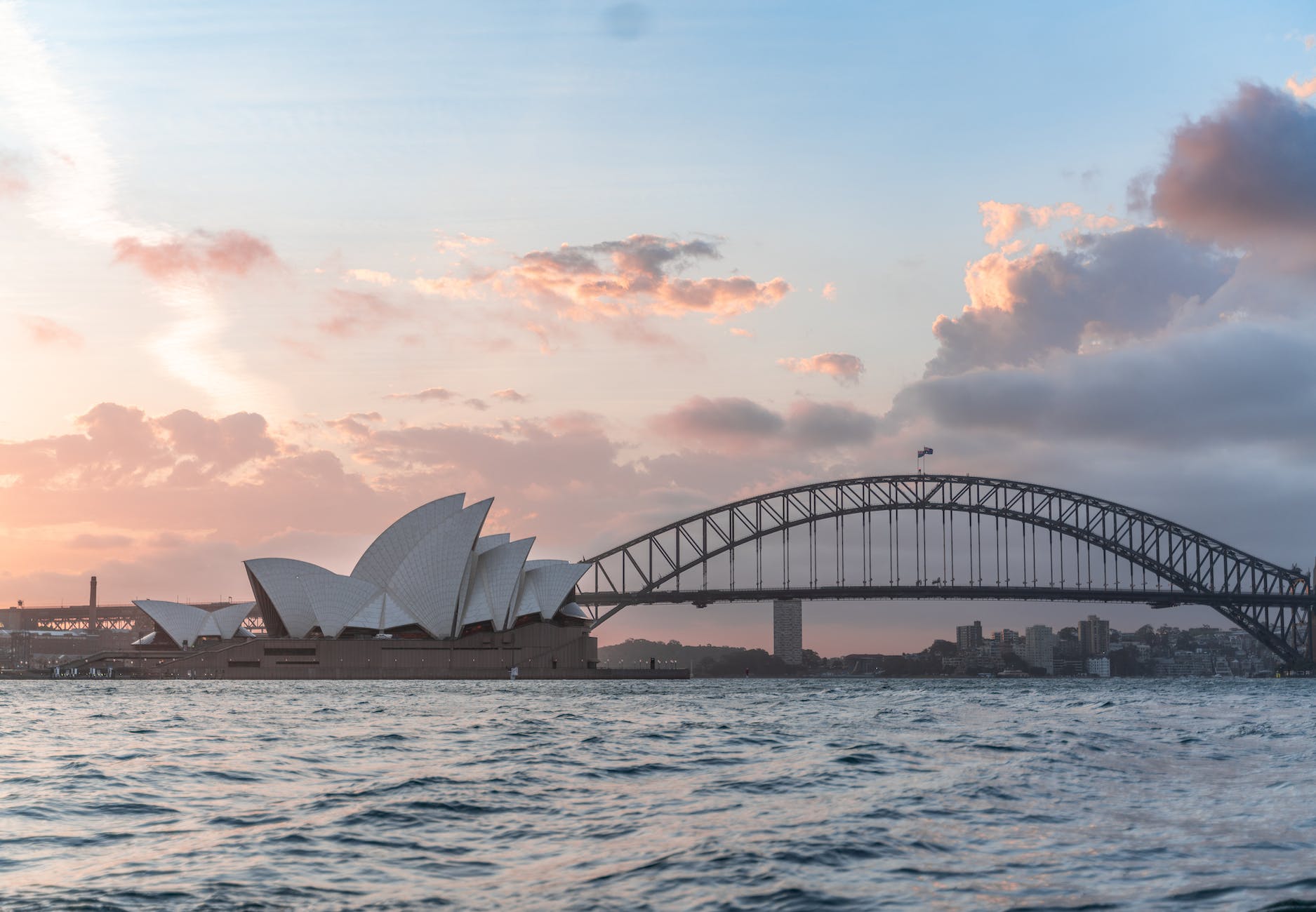 ---
Australia is a unique and special destination for tourists from all over the world. It has a diverse landscape, beautiful beaches, stunning wildlife, and vibrant cities. From the iconic Sydney Opera House to the Great Barrier Reef, Australia has something for everyone. The country's unique culture and history are also worth exploring. From its Aboriginal heritage to its colonial past, Australia's cultural diversity is one of its defining features. Visitors can explore the country's many attractions, including national parks, museums, and galleries, as well as some of the world's best food and wine experiences.
Australia is a land of incredible beauty, with a myriad of attractions that will take your breath away. From the natural wonders of the Great Barrier Reef and Uluru to the vibrant cities of Sydney and Melbourne, there are so many unforgettable experiences to be had when visiting Australia.
In this article, we'll share 10 must-see attractions in Australia that you won't want to miss out on. From exploring the Outback to snorkeling in the Whitsundays and everything in between, these are some of the best things to do in Australia for travelers looking for an unforgettable adventure.
1. The Great Barrier Reef, Cairns, and the Whitsundays Islands Whether you plan on sightseeing or taking a seaside vacation, this is one destination that shouldn't be missed. Located off the coast of Queensland, Australia's Great Barrier Reef is home to over 3000 coral reefs with more than 400 types of fish making it one of the most biodiverse marine ecosystems in the world. On top of that, you can get up close and personal with wildlife like turtles and whales during a scuba diving tour. If you don't want to leave the comfort of your resort, you can always go whale watching or spot some sea lions in the Whitsundays Islands.
2. The Sydney Opera House is much more than just an iconic landmark – it is an emblem of culture and beauty in Australia. As one of the world's most recognizable buildings, the Sydney Opera House has become a hallmark of art, music, and theatre. With stunning views from the harbor to the harbor bridge climb and skywalk at Sydney Tower, a tour of this majestic structure should be on every traveler's list.
3. The Uluru-Kata Tjuta National Park is a truly spectacular destination in the heart of Australia. Home to the iconic Uluru and Kata Tjuta red rock monoliths, this park offers breathtaking views, unique landscapes, and a wealth of cultural heritage. From seeing the sun set over Uluru to exploring the ancient landforms of Kata Tjuta on a sunrise walk, or taking a walk around Uluru's base – there is something for everyone at this incredible park.
4. The Sydney Harbor Bridge is part of a UNESCO World Heritage Site and the city's most iconic landmark. This bridge is the largest concrete arch in the world, connecting the Sydney Harbour Islands to either side; it has an impressive 33 towers. Take a walk along the pedestrian-only sections or take in panoramic views from on top of one of the scenic pylons along this major tourist destination.
5. Australia Zoo Established in 1973, Australia Zoo is located near Beerwah in Queensland and features over 1,700 animals of over 500 species. The zoo includes a huge range of attractions for visitors to enjoy, including animals such as lions and tigers. Other highlights include the African Savannah, which is home to a wide variety of exotic birds and reptiles from all over the continent; the Australian Outback which houses Australian wildlife; and The Valley where guests can ride the Sky rail for breathtaking views of Australia Zoo's wildlife inhabitants.
6. Kangaroo Island, South Australia Kangaroo. It has a nice ring to it, doesn't it? You'll find that the name of this island is just as fitting. It's home to Australia's most famous marsupial and a handful of other wildlife including koalas, wallabies, and wombats. Kangaroo Island is located in the Southern Ocean about 500 km south of Adelaide. The island has more than 300,000 permanent residents and more than 1 million visitors each year who come for its natural attractions like the coastline, beaches, and hiking trails. It also boasts three UNESCO Biosphere Reserves: The Cape Wickham, The Gap, and The Francine.
7. The Twelve Apostles – 2,000 miles east of Sydney is Australia's most popular tourist attraction: The Twelve Apostles. This breathtaking natural formation consists of 12 massive limestone columns that rise like stalagmites from the surging waters of the crashing Bass Strait. This stunning natural formation consists of 12 massive limestone columns that rise like stalagmites from the surging waters of the crashing Bass Strait
8. Uluru (Ayers Rock) The red sandstone monolith that holds the natural form of an ancient Aboriginal site in Australia is known as Uluru. The land itself has a mystical quality to it, indeed no one knows why this place has been and continues to be sacred. One account says that the rock was formed by condensing mist from the sky into stone. No matter where you stand on this rock, light reflects off of it in such a way that makes it look like you are standing on a dazzling diamond—a sight never-ending amazing at sunrise and sunset This natural wonder has been a sacred site for the indigenous people of Australia for thousands of years.
9.. Great Ocean Road: Southeastern Victoria, Australia This road winds through rolling hills, sandstone cliffs, and coastal forests along Australia's southernmost coastline which is in the Great Southern region of Victoria. Along the way, you will see wildflowers, koalas, and kangaroos! The Great Ocean Road is a spectacular coastal drive that winds through rolling hills and forests, in the Southeastern region of Victoria. Along the way, you will see wildflowers, koalas, and kangaroos!
10. Safari Australia in Alice Springs Safari Australia is the only safari park in the world with a zoo, theme park, and animal sanctuary all under one roof. This family-friendly attraction offers guests an opportunity to see animals from around the world up close without disturbing them. It's a chance to admire these magnificent creatures while they roam freely among visitors. Visitors of all ages can enjoy rides on a minibike, and horseback riding experiences, take part in African traditions such as bush cooking, or visit native Australian animals like emus and kangaroos that are free to roam inside the park.
Whether you're looking for adventure or relaxation, Australia has something to offer every traveler. With so many things to do in Australia – from sightseeing to shopping – it's easy to see why this country is so special & unique!
Tags:
Australia
,
Travel