The Ultimate Travel Guide to Exploring National Parks and Their Incredible Wonders
---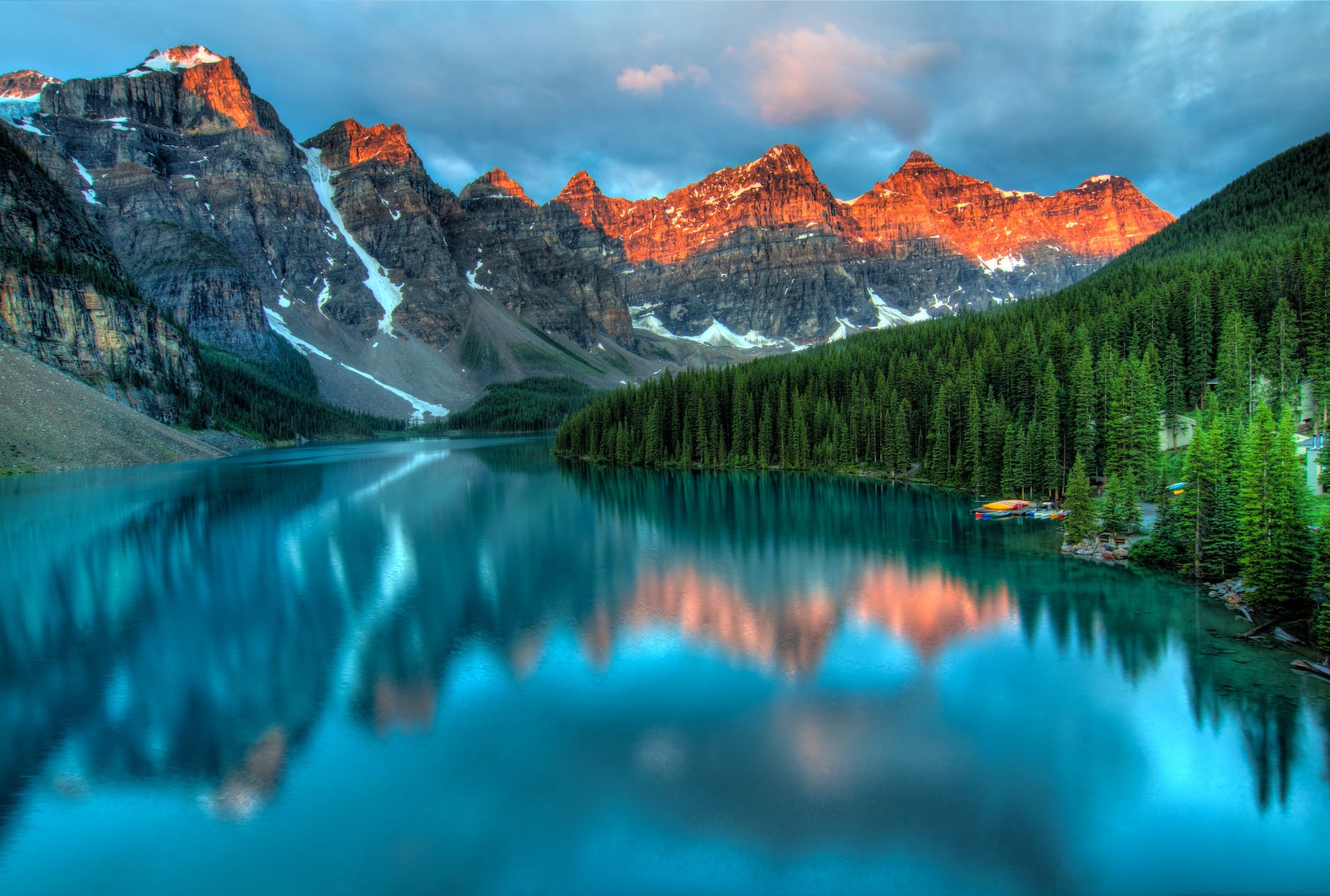 ---
Exploring the incredible wonders of national parks is an experience like no other. From camping trips to outdoor activities, there is something for everyone in these vast and beautiful parks. Whether you're looking for a peaceful weekend getaway or an adventurous road trip, this ultimate travel guide will help you plan the perfect journey to explore all the amazing sights and activities that national parks have to offer. From tips on where to stay, what to do, and how to make the most of your trip, this guide will help you make the vacation one that you'll never forget. So, start packing your bags and get ready for an unforgettable journey!
What Makes National Parks Unique? National parks are one of the most unique places on Earth. Not only do they offer a variety of outdoor activities, but they also offer incredible views and breathtaking landscapes. Some even provide a sense of community with their visitors who come from all over the world to explore and enjoy these special places. National parks are not just for the outdoors, though; some have museums that allow guests to learn about local cultures and history as well as hear stories from some of the nation's most famous people in an interactive setting. Some visitors even choose to stay on-site at a National Park to enjoy the all-around experience. The most important thing about a National Park is that they are protected. They are set aside from anything else so that visitors can explore, learn, and enjoy the natural world without any interference from the outside world. 5 Must-Visit U.S. National Parks for Nature Lovers:
1) Grand Canyon National Park
Grand Canyon National Park is one of the most awe-inspiring natural wonders in the world. Spanning over 1.2 million acres of stunning landscapes and rugged terrain, it has been called one of the seven natural wonders of the world. The Grand Canyon is a unique and iconic landmark that offers visitors a chance to explore its mysterious depths, hike along its many trails, and take in its breathtaking views. The Grand Canyon has something for everyone; whether you're looking for an adventure or just relaxing and taking in nature's beauty, this park is sure to offer something special for everyone.
2) Rocky Mountain National Park
Rocky Mountain National Park is a stunning natural wonderland. Located in the northern part of Colorado, it boasts majestic snow-capped peaks and breathtaking views of alpine meadows and lakes. With hundreds of miles of hiking trails and over 350 species of wildlife, Rocky Mountain National Park is a must-see destination for nature lovers and outdoor adventurers alike.
3) Yellowstone National Park
Yellowstone National Park is a must-visit for nature lovers! It's the oldest and largest national park in the United States, with nearly 3,500 square miles of stunning landscapes, unique geothermal features, and abundant wildlife. It's home to some of the most beautiful scenery in the world, including waterfalls, canyons, geysers, hot springs, and much more. And with its vast array of hiking trails and breathtaking views, it's an ideal destination for outdoor adventurers of all ages.
4) Yosemite National Park
Nestled in the Sierra Nevada mountains of California, Yosemite National Park is a must-visit destination for nature lovers. With its stunning vistas, towering waterfalls, and breathtaking rock formations, Yosemite is one of the most iconic national parks in the United States. Home to some of the oldest living trees on Earth and a variety of wildlife species, Yosemite offers an unforgettable experience for all who visit.
5) Acadia National Park
Acadia National Park is a must-visit destination for nature lovers. Situated in Maine, Acadia features stunning views of the rocky coastline, lush forests, and expansive lakes. From hiking to biking and camping to kayaking, there are plenty of outdoor activities to keep you busy in this beautiful park. The unique wildlife and range of natural attractions make Acadia National Park an unforgettable experience for any nature lover.
Visiting a national park is one of the most rewarding experiences you can have. Not only are you able to explore and appreciate nature, but the experience can also be educational and inspiring. To make the most of your visit to a national park, it is important to plan and know what to bring.
What You Should Bring Most national parks in the United States close at night and require a permit. If you plan on camping, you will want to bring all of the necessary gear, such as a tent and sleeping bag. Bring insect repellent if you are visiting during the summer months.
The best way to keep cool is by bringing water, sunscreen, and sunglasses with UV protection. Remember that there may be enforced rules about what items you can bring into the park so make sure to check beforehand!
National Parks are some of the most beautiful and unique places on Earth. From the vast deserts of the American Southwest to the lush rainforests of Costa Rica, these parks offer something for everyone. Whether you're looking for a relaxing camping trip or an exciting outdoor adventure, national parks are sure to provide an unforgettable experience.
Tags:
National Parks
,
Travel